Check Your Application Status
Log in with the email address and password you set up before applying. Your Application Checklist will list the outstanding items for your application, as in the sample screen below.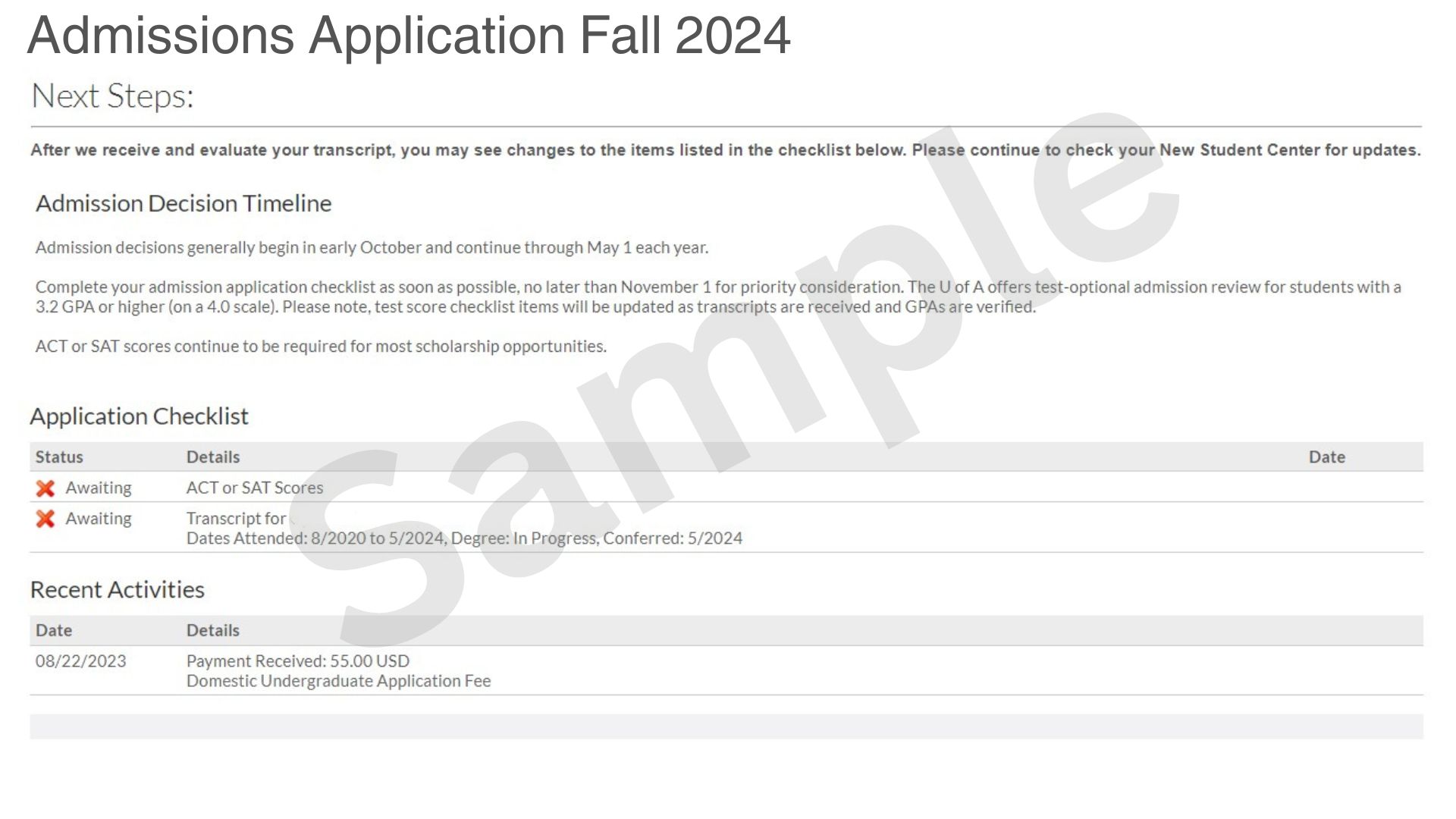 Common Troubleshooting Tips
Forgot your password or lose your PIN?
Visit the reset password page for returning users. Do not create an account using a separate email address. If you need help, please call 479-575-5346.
If you don't receive an account set up email with the subject line "University of Arkansas Online Registration," be sure to check your spam folder. We also recommend adding uofa@uark.edu to your email contacts list to avoid important emails being delivered to the wrong folder. If the email isn't in your spam folder, use the "Forgot Password" feature to receive a new email.
Applied Through the Common App?
If you applied using the Common App, set up your New Student Center Account using the same email address associated with your Common App application.
If you have questions or would like additional help, just let us know. You can contact the Office of Admissions at uofa@uark.edu or 479-575-5346.