Transitions Academic Program (TAP)
The Transitions Academic Program (TAP) is a partnership between the University of Arkansas and Northwest Arkansas Community College (NWACC) that supports promising students at the time of application to the U of A.
TAP Students are Razorbacks
TAP students are Razorbacks from their very first day on campus. As members of TAP, students have the opportunity to take courses at both the U of A and NWACC and benefit from academic support on both campuses during their first year of college. As active members of the freshman class, they receive many of the same privileges as degree-seeking U of A students, including access to:
Orientation experiences
Student Success Center
Library resources
Registered Student Organizations
Intramurals
Razorback Access Pass for sporting events
Student Health Services
Recreational facilities
TAP Coordinator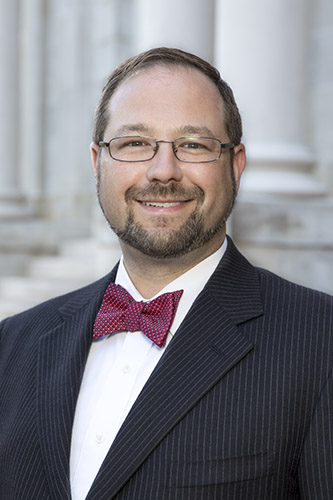 Chad Cox
Assistant Director of Transfer Central
Email: chadc@uark.edu
Phone: 479-422-1307
TAP Coordinator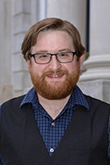 Jon Swain
Admissions Counselor for Transfer Central

Email: jcswain@uark.edu
Phone: 479-391-2867
How TAP works
TAP participants are admitted as non-degree seeking students at the U of A and attend NWACC as degree-seeking students. During their first fall and spring semesters, all TAP students enroll in one course at the U of A (typically 3 hours), plus an additional 1-hour course in the fall, and three or four courses at NWACC's Springdale campus (typically 9-12 hours). All students enroll in either 1000 or 2000 level coursework (or remedial coursework as needed).
TAP Students can complete the program in one of two ways:
1 - Complete one of the following degrees at NWACC with at least a 2.0 cumulative grade point average (CGPA combined from both institutions):
Associate of Arts
Associate of Arts in Teaching
Associate of Fine Arts
Associate of Science
2 - Transfer to the U of A as a degree-seeking student after completion of two or more TAP semesters (fall/spring) if the student has:
maintained a minimum 2.5 GPA at each institution,
completed a minimum of 18 transferrable credit hours completed at NWACC,
completed a minimum of 6 non-degree hours at the U of A,
achieved the minimum UAF GPA required by the major,
completed all other entry requirements for the major.
How to become a TAP student?
Students may not apply directly to the TAP program. It is only offered to selected students who apply for admission to the University of Arkansas.

Admission as a degree-seeking student at the U of A does not guarantee admission to a specific college or program. Please note that zero-level coursework is non-transferable. Other requirements may apply.