Returning VS Returning Transfer
Returning Students
If you have not attended another institution since leaving the university, simply submit the application for admission and the application fee.
Returning Transfer Students
If you have attended another institution since leaving the university, please complete the application for admission, submit an application fee, and send a transcript from each institution attended since leaving the university.
If you have questions about the transfer process, we are here to help. You can contact the Transfer Central team at transfer@uark.edu or (479) 575-5346.
Application Process
Follow these steps to complete your application to the University of Arkansas
Apply

Visit the apply now section below to complete and submit the online application for admission. You can pay the application fee either by credit card when using the online application or by forwarding a check or money order to the Office of Admissions.

Send Your Transcripts (If Needed)

Supply a transcript from each institution attended since leaving the university.

Accept or Decline

Notify the U of A of your decision to accept or decline admission.
Admissions Eligibility
Your eligibility for admission depends on your academic standing at the time you left the university.
All students dismissed from the university must first seek approval from the Academic Standards Committee before gaining admission. Students returning following academic suspension may apply for a term that is one major semester (Spring or Fall) after the term during which they were suspended. The first enrollment when returning from suspension may not be during an intersession.
All other students will be admitted under the same academic standing they held when they left the university. If you are unsure of your standing, please come to the Office of Admissions in Silas Hunt Hall. We cannot advise you with regard to your standing over the phone. For more information, consult the admission section of the Catalog of Studies.
Academic and non-academic factors which may be considered in the holistic admissions evaluation process and/or waitlist review include, but are not limited to:
Overall high school GPA and academic achievement (most important consideration)
Grade trends or improvement over time (this item and those following are not listed in any specific order)
Rigor of an applicant's high school courses relative to the rigor of the courses offered at the applicant's high school
Contribution to the economic or geographic diversity of the student body
Family educational background
SAT I or ACT scores (if student is not eligible for test optional review or if the scores will be a positive contribution to the review)
Requirements for remedial course placement
Special skills or outstanding talent, achievement, or aptitude in a particular area
Intended major
Work experience or military service
Commitment to community and leadership
We admit students on a rolling basis throughout the year. Early on in the application process, we recommend that you check with the department to which you are applying to check on any special application deadlines you must meet. We recommend that you apply at least three weeks ahead of these deadlines to ensure we receive your documents so that we may evaluate your file and post your admissions decision.
Please note that our estimated application processing time changes depending upon what time of year it is and how many applications we are currently receiving in the office. You will receive an email from us in the days following your application submission that will give you an estimate of your application processing time. All application processing times are based on when your file is complete (application, fee, and all transcripts and test scores).
Students who do not meet our regular admissions requirements are encouraged to apply and will be reviewed for possible admission by the University of Arkansas' Admissions and Appellate Board. You will receive mailed notification informing you of this committee review, and there is no further action you will need to take to facilitate the process.
Applicants who complete the application process, including submission of the application for admission, high school transcript, test scores (if required), application fee (or waiver documentation), and any other requested information, will receive one of the following admission decisions:
Fully admitted to the University of Arkansas.
Admitted to the Transitions Academic Program (TAP). TAP students enroll as non-degree seeking students at the University of Arkansas, enroll as degree-seeking
students at Northwest Arkansas Community College, and take classes on both campuses while living on the U of A campus.
Deferred. The U of A may defer a final admissions decision for some applicants in order to continue reviewing applications and any additional materials. Deferred
applicants should provide updated transcripts and test scores as they become available. On or about February 1, deferred applicants will receive an admission decision
of fully admitted, waitlisted, or denied admission.
Waitlisted. Depending on enrollment capacity, the U of A will place some applicants on a waitlist. Waitlisted applicants will be admitted as space becomes available,
with preference given to early applicants with the most academically prepared applicants. See our Waitlist FAQs for more information.
Denied admission. Students denied admission are encouraged to reapply after improving their academic records by successfully completing college-level coursework at a community college. Denied students may also appeal their admissions decision and submit additional materials, such as updated transcripts or new test scores.
Waitlist Frequently Asked Questions
Each year, some applicants to the University of Arkansas are invited to join our waitlist because the U of A regularly receives more applications from highly qualified students than there is enrollment capacity for the entering class. We will admit additional students from the pool as we know how many students have accepted an offer of admission. Students who indicate they wish to continue on the waitlist will be reviewed for possible admission on a regular basis.
What does it mean if my admission decision is "waitlist" or I've been waitlisted?
A waitlist is a list of first-year applicants who will be considered for admission as enrollment capacity allows. Students on the waitlist are qualified and prepared to succeed at the University of Arkansas but are not admitted yet due to the anticipated class size. Since admitted students have until May 1 to accept their admission and register for orientation and housing, enrollment capacity in the incoming class may become available during that time. The Office of Admissions typically admits a select number of waitlisted students.
I am on the waitlist – what do I do now?
Complete the waitlist response form in your New Student Center as soon as possible. The final deadline for accepting your spot on the waitlist is April 1. You can also reach out to the Office of Admissions if you have any questions or would like guidance.
If the freshman class is full, why were other students admitted after I was placed on the waitlist?
While applicants who submit their application and required credentials by the November 1 priority deadline are given the greatest consideration in the admissions process, students who apply after the priority deadline may also be admitted to fulfill one or more of our enrollment objectives.
Why did I get placed on the waitlist when students with lower grades and/or test scores than me were admitted?
Although a student's high school GPA is the best predictor in determining a student's ability to succeed at the University of Arkansas, the Office of Admissions considers other academic and non-academic factors and evaluates each applicant in order to meet our enrollment objectives.
Can applicants on the waitlist submit additional information?
Waitlisted students may send updated transcripts and/or test scores as they are available. The waitlist reply form also provides the opportunity to share any additional information we may need to make an admission decision. To ensure all applicants have the same opportunity, information contained on this form is the only additional information we will review beyond updated transcripts and/or test scores. We do not consider letters of recommendation.
If I change my major, do I have a better chance of getting admitted from the waitlist?
No. Students who have been waitlisted are not allowed to change their major while on the waitlist. However, please be assured you will be able to change your major if you are admitted from the waitlist.
Am I committing to attend the University of Arkansas if I accept my spot on the waitlist?
No. Accepting your spot on the waitlist does not commit you to the U of A in any way. If we offer you admission, you will have the option to decide if you would like to enroll.
What are my chances of being admitted from the waitlist?
The number of students admitted from the waitlist varies from year to year depending on a variety of factors. While the Office of Admissions closely monitors the number of students completing their housing contracts and registering for orientation throughout the spring semester, we sometimes do not know if we will admit a student from the waitlist until later in the spring. We are committed to letting applicants know their final admission decision as early as possible.
I have a classmate who was admitted, but they are not going to attend the University of Arkansas. Can I have their spot? Can you take me off the waitlist?
Unfortunately, an admitted student cannot offer their spot to another student.
Will I be disadvantaged if I am selected off the waitlist? What will I have missed?
If you are admitted from the waitlist, you will not be at a disadvantage. Orientation sessions for first-year students occur throughout the month of June, and August options are also available. Housing is available for all freshmen, and housing assignments are made throughout the summer. Your eligibility for financial aid will not change, and students admitted from the waitlist with a 3.20 or higher GPA (as calculated by the Office of Admissions) will still be eligible for the New Arkansan Non-Resident Tuition Award.
Is the University of Arkansas test-optional?
The University of Arkansas will offer test-optional admission, as well as other application pathways.
However, please keep the following requirements in mind:
You will need to submit ACT or SAT test scores by February 1, 2023, to be considered for most merit-based scholarships and fellowships.
You must have ACT, SAT, or Next Generation Accuplace scores on file by May 1, 2023, for placement and enrollment purposes during orientation and to comply with state requirements.
What are the students like at the University of Arkansas in Fayetteville?
Located in Fayetteville — one of the nation's best places to live — the University of Arkansas is a destination for students interested in business, engineering, architecture, art, education, and the humanities. Our students have access to internships with some of the world's most famous companies. They participate in one-on-one research with renowned faculty and study abroad in more than 56 countries. They learn in small classes, led by professors passionate about the subjects they teach. Best of all, our students have the academic support and career guidance needed to prepare for success after graduation.
Where will I live on campus?
Freshmen are required to live in University Housing their first year, unless you live within 70 miles of U of A; then you are able to live at home with a parent or legal guardian.
There are many diverse, on-campus housing options where roommates become lifelong friends and fun activities are just steps away. The university offers Living Learning Communities where students are grouped based on major or interest and can participate in additional programming throughout the year.
Regardless of where you live, you can expect the support of a professional staff dedicated to providing an on-campus experience that will promote academic excellence and personal growth. Please visit our housing website for more information.
What about Financial Aid and Scholarships?
The university is committed to assisting you in finding the means to earn an education here, whether through one of our many scholarship programs or by a combination of loans, grants, and/or work-study opportunities. Learn more at finaid.uark.edu
Our academic scholarships are awarded between February and April to accepted students with the best grades, strongest coursework, most competitive standardized test scores, and strongest indications of leadership potential and community involvement.
Our counselors are always available to work with students and their families to come up with a plan for financing their U of A education. We encourage you to come and talk with us if you ever feel that finances will get in the way of enrolling in classes or continuing your education.
Can I find a job?
When approached wisely, working while in school can be a wonderful opportunity. We recommend that you first seek part-time employment on campus. If you are on financial aid, "work-study" may be a part of your aid package. The Financial Aid Office (in Silas Hunt Hall) has a list of jobs available for these funds.
You may also work on campus as a regular. part-time employee. In both areas, the range of jobs are huge — from library work to answering telephones to assisting faculty in their labs. To learn about some of these opportunities, call our campus employment hot-line at (479) 575-5627 (JOBS) or view the listings online.
Fayetteville and the surrounding Northwest Arkansas region provide excellent employment opportunities as well.
When do I register for courses?
All incoming freshmen will attend New Student Orientation before their first semester on campus, during which time you will meet with academic advisors before finalizing your class schedule.
Once you begin your freshman year, you will be able to register in advance before leaving for break each semester. You will also have another chance to register for classes before each new semester begins. The process is managed through the university's student information system – UAConnect.
What if I need academic help?
College advisors are able to connect students with a variety of academic support resources. Libraries, computer labs, mentoring by upperclassmen, the Student Success Center, and more are available to help all students through the academic challenges they may encounter.
Instructors have office hours and are available to meet with you about any concerns or questions regarding course material.
What if I get sick?
The professional staff at the Pat Walker Health Center can take care of almost any medical issue from X-rays to counseling. Primary care physicians, specialists, nurse practitioners, and counselors are on hand to address both routine and emergency medical and mental health issues. Each medical clinic can bill with most major insurance providers. Guidance about billing and insurance is available on the Pat Walker Health Center website.
For convenient access to prescriptions, there is a pharmacy in the Walmart On Campus location across Garland Ave. from the Health Center.
How much will it cost for me to attend the U of A?
A higher education is an important and sometimes costly investment. A breakdown of tuition and fees is available through the Office of Financial Aid. We encourage students and their families to use our online Tuition and Fees Estimator to get an idea of the cost associated with attending the U of A.
How will I get around? Is a car necessary?
The Razorback Transit System is a great way to get around campus and explore the surrounding town of Fayetteville. It serves the entire campus while also providing access to and from residential neighborhoods, supermarkets, local banks, the Fayetteville Square, Walmart, and the mall, all free of charge.
Students are allowed to bring their cars to the U of A. This is convenient for students who wish to go home for the weekend or explore the local area. Students wishing to park a car on campus must purchase a parking permit from Parking and Transit or pay hourly at some locations.
Will I get lost in the crowd?
Transitioning to a large campus can be an exciting and, at times, overwhelming venture. We encourage you to get involved in the campus community by attending sporting events, theatre performances, concerts, films, art exhibitions, and much more. The university offers over 400 Registered Student Organizations (RSOs) based on interests ranging from rock climbing to living optimistically, or you can join Associated Student Government (ASG) to help develop initiatives that benefit all students. To stay active, explore our many club and intramural sports. At the U of A, there is no shortage of opportunities to connect with other students outside of the classroom.
What about the quality of the faculty and academic programs?
The University of Arkansas was recently elevated to the highest possible classification by the Carnegie Foundation for the Advancement of Teaching, a status held by only a select number of the top universities in the nation. The hard work and innovative research of our internationally-recognized faculty help the University of Arkansas maintain its status as a leader in academia.
When do students declare their major?
Many incoming students are undecided about their major. University core courses, which are common to nearly every major on campus, are designed for flexibility during the first two years. However, you are encouraged to work closely with an advisor to ensure graduation within four years.
Some majors are more defined and structured. If you are interested in either architecture or engineering, you should try to decide as early as possible; architecture students should declare their major at the time of admission, and engineering students should declare their major during the First Year Engineering program.
Does the U of A offer any internship or co-op programs?
Yes, our students have access to internship and co-op program opportunities in almost every academic program.
Co-ops provide students with a salary as well as practical work experience while they attend classes on campus. Students may even receive academic credit for their co-op experiences.
Students also have the opportunity for internship and co-op experiences in countries such as Switzerland, Germany, Belgium, Spain, and Japan. Many students also pursue internship opportunities with one of the many Fortune 500 companies located in the Northwest Arkansas region.
Does the U of A offer career placement?
The Career Development Center (CDC) works hard to help University of Arkansas students be competitive for the jobs they will pursue after graduation. Counselors can help you look for internships, polish your résumé, improve your interviewing skills, and more. Each year the CDC organizes multiple career fairs which allow you to interact with representatives from companies across the nation.
If you have no college credit, or if you have earned college credit while in high school or in the summer immediately after high school graduation, then you are a freshman.
Should I pick a major now?
You do not have to pick a major now. Coursework during the first two years is flexible for most majors. However, students pursuing some majors - such as architecture - are encouraged to declare early. If you are undecided, you should discuss major possibilities during your first semester with an academic advisor.
What programs are there for incoming freshmen?
New Student and Family Programs oversee many programs such as R.O.C.K. Camp, UARK Cardinal Nights, A-Week, and leadership programs to help new students find their place on campus and meet fellow classmates.
Will I feel safe at the University of Arkansas?
Campus safety measures include 90 campus emergency phones connected to central police dispatch, closed circuit security cameras, and electronic doors requiring security cards for access to residence hall. Students who wish for additional assistance can contact Razorback Patrol and request a walking escort. UAPD officers also are available for assistance. Another option for both on-campus and off-campus is Safe Ride, a regularly-scheduled van service.
The Pat Walker Health Center plays a major role in teaching students safety strategies. Programs focus on risk reduction, personal safety, and the safety of others.
In accordance with the Jeanne Clery Disclosure of Campus Security Policy and Campus Crime Statistics Act, more information concerning safety along with the annual Clery security report can be found on uapd.uark.edu. The report in its entirety is available for download as a PDF. A paper copy of the report will be provided upon request.
Does the U of A have an admissions waitlist?
Depending on enrollment capacity, the U of A will place some applicants on a waitlist. Waitlisted applicants will be admitted as space becomes available, with preference given to early applicants with the most academically prepared applicants. See our Waitlist FAQs in the admissions decision section for more information.
Transfer Admissions Counselors
Chad Cox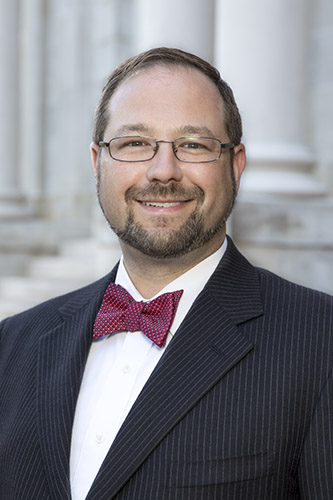 Associate Director of Transfer Central


Email:
chadc@uark.eduRegion: Transfer Central, National Merit Scholars
Chad Cox is the Associate Director of Transfer Central. He graduated from the University of the Ozarks with a Bachelor of Arts in Theatre and a Master of Science in Operations Management from the University of Arkansas. He's an active member of ArkACRAO and SACRAO, professional associations for educational professionals.
Schedule a chat with Chad
Natt Watthanaphuti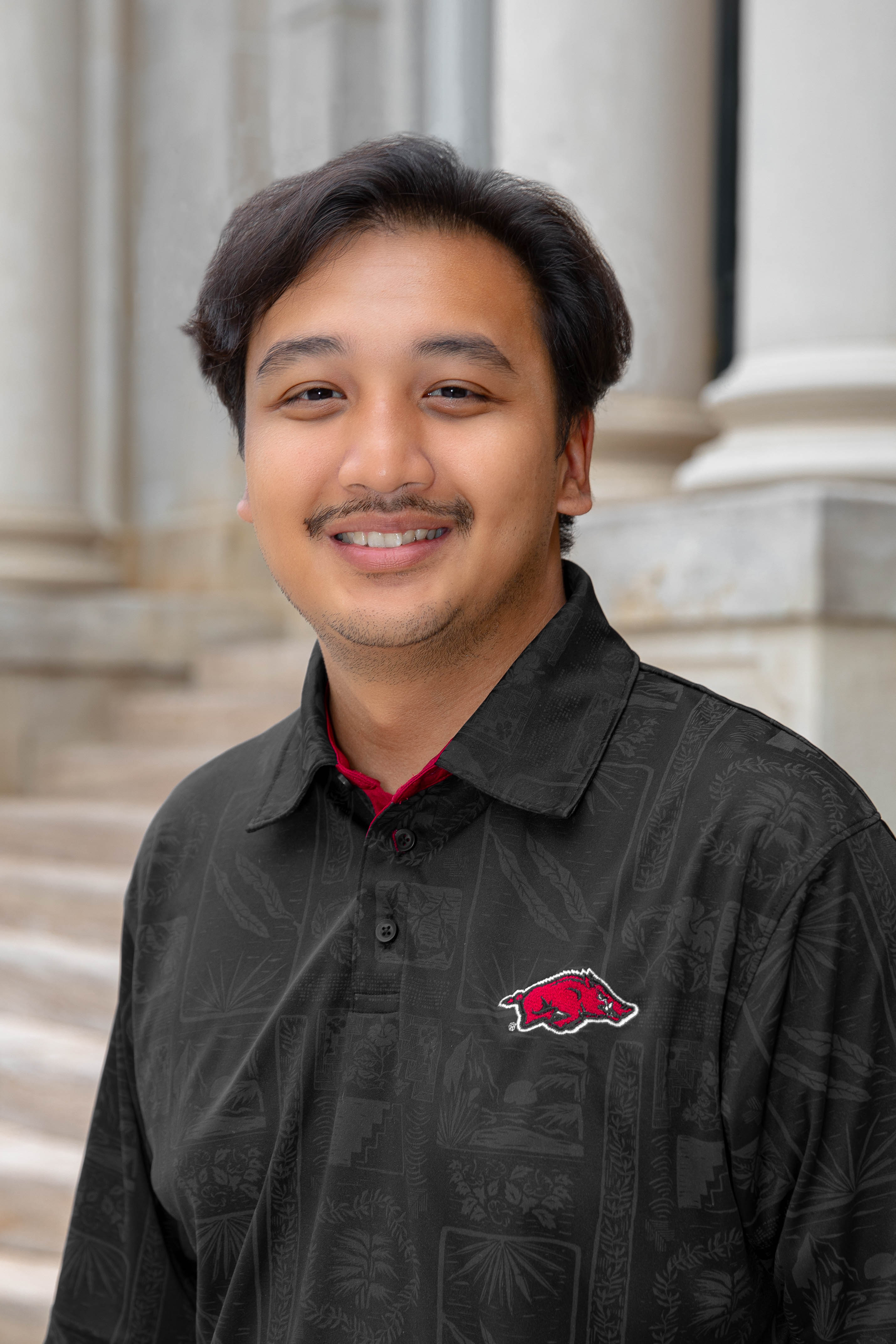 Admission Counselor for Transfer Central


Email:
nw027@uark.edu
Region: Southeast Arkansas, Texas, Louisiana, Mississippi, Alabama, Georgia, Tennessee, Florida, South Carolina, North Carolina, Virginia, West Virginia, Kentucky, Indiana, Ohio, Illinois, Michigan, Wisconsin, Northeastern United States
Originally from Bangkok, Thailand, Natt Watthanaphuti is an admission counselor for Transfer Central. He works with transfer students from East Arkansas, Texas, Mississippi, Tennessee, and Louisiana. He holds a Bachelor of Science in Biology from University of Arkansas at Monticello.
Schedule a chat with Natt
Jon Swain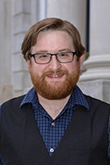 Admission Counselor for Transfer Central

Email:
jcswain@uark.edu

Region: NWACC, TAP, Benton County
Jon Swain is an admissions counselor for Transfer Central. He is originally from Noxapater, Mississippi. He holds an Associate of Arts in Liberal Arts from East Mississippi Community College, a Bachelor of Science in Kinesiology from Mississippi State University, and a Master of Science in Exercise Science from the University of North Alabama.
Schedule a chat with Jon
Alex Mardian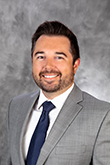 Admission Counselor for Transfer Central

Email:
apwillia@uark.edu

Region: Northwest Arkansas, Arizona, California, Colorado, Kansas, Idaho, Montana, Nevada, Nebraska, New Mexico, North Dakota, South Dakota, Oklahoma, Oregon, Utah, Wyoming, Washington, Alaska, Hawaii
Alex Mardian is an admissions counselor for Transfer Central. He works with students from Northwest Arkansas, Missouri, Kansas. Originally from Warwick, Rhode Island, Alex is a proud graduate of the University of Arkansas and holds a Bachelor of Arts in Advertising/Public Relations.
Schedule a chat with Alex